Office at Los Rodeos Tenerife North Airport
How to reach the Check Point
Vehicle Pickup: Parking meeting point at the S-2 level.
Please bear in mind that TopCar does not have an office in the main arrival's hall. You can find our partners in the same airport at the CHECKPOINT located in the S2 (Second Basement) of the parking place. We would be happy to assist your calls directed to: (+34) 647 862 005.
If you still haven't filled in the "flight number" field in the booking form of our website, we kindly ask that you send it to us via E-mail to tenerifenorte@topcar.es or SMS/WhatsApp to (+34) 647 862 005, together with your booking reference number.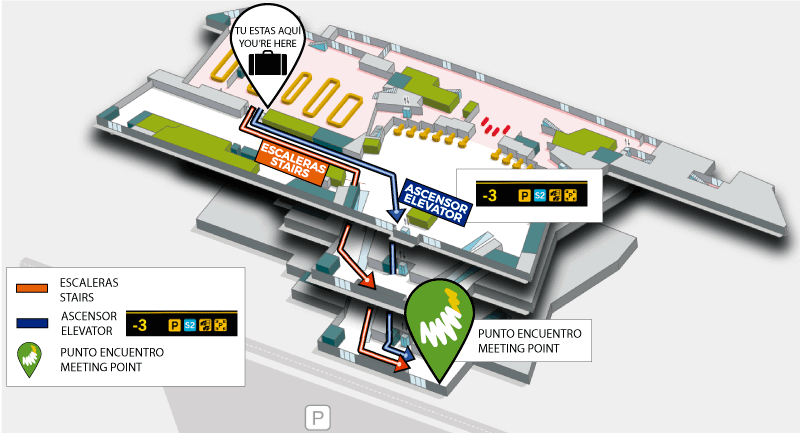 Contact details
Office opening times:
Every day from 7:30 AM to 10:30 PM
Address:
Aeropuerto de Tenerife Norte, San Cristóbal de La Laguna, Santa Cruz de Tenerife. 38297
Areas for car hire in Tenerife