Itineraries and routes by car in Fuerteventura that you can't miss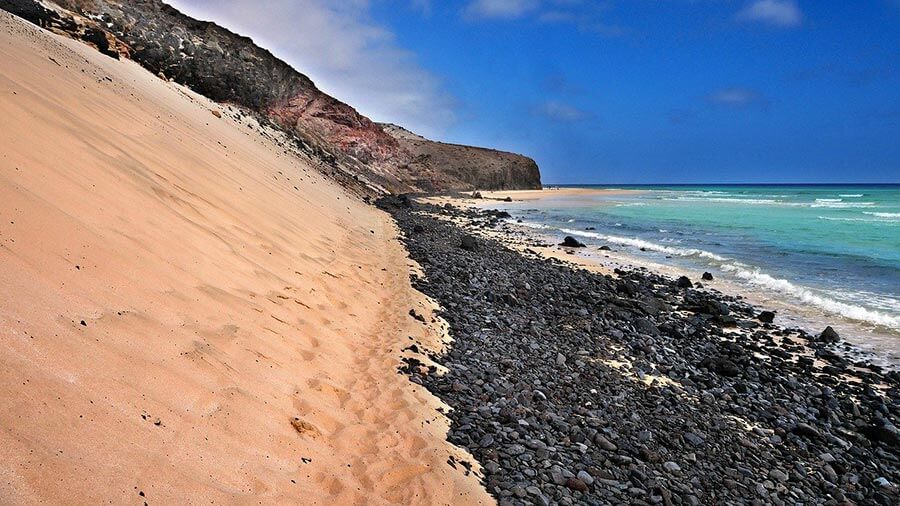 ---
Upon arrival on the island you will be greeted by a virgin coastline of white sand and emerald crystal clear waters. More than 150 km of beaches, a sea breeze loaded with negative ions, together with the relaxing effects of the sun, make us feel like we're in paradise.
Fuerteventura is synonymous with sand and sea, an island that hides a multitude of heavenly beaches of different types. Get to know a different area every day, make new plans and enjoy new experiences. There's something for everyone; from strolling along the solitary shore of a virgin beach, practicing water sports, tasting the local cuisine or simply finding a spot to sit and enjoy a beautiful sunset. Without a doubt, Fuerteventura is the perfect place for a perfect holiday.
It's a good time to take up surfing, as you ride the waves of crystal clear waters. And to recover your strength, there's nothing better than to taste the island's gastronomy and try some typical dishes in one of the small fishing villages that we will find on our route.
With its miles of beaches and amazing volcanic landscapes reminiscent of a deserted planet, it's no wonder the island has been declared a Biosphere Reserve.
To make your experience unforgettable, we recommend some routes that will turn your trip to Fuerteventura into one of the most spectacular adventures on wheels you will ever experience.
BEST CAR ROUTES IN FUERTEVENTURA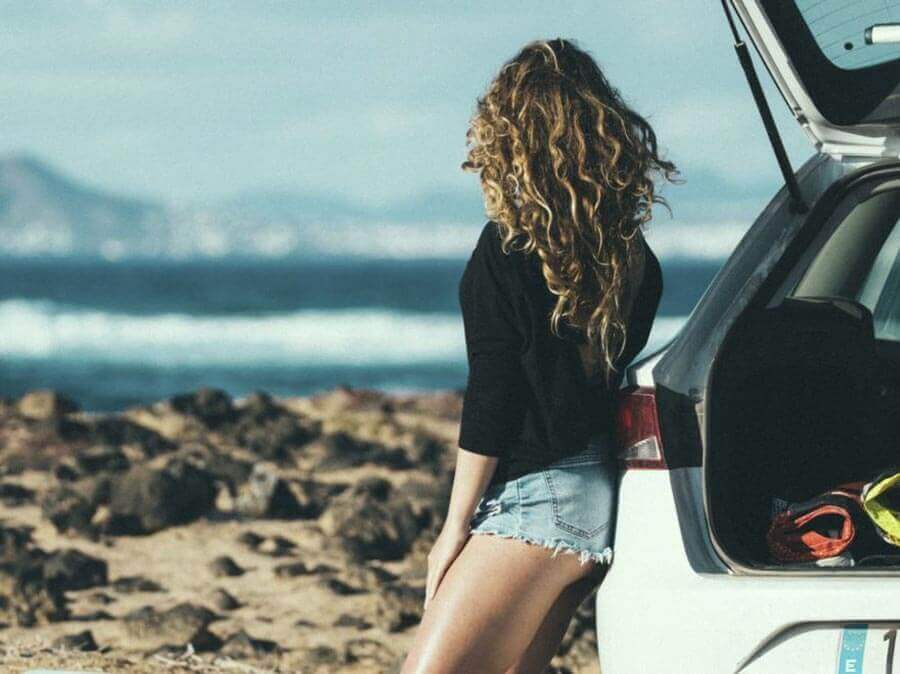 There's tons of things to see in Fuerteventura, and the best way to visit them is by car. From beaches and natural parks to spectacular landscapes, it's essential to plan the route in order to not miss any of its secret spots and to personalise your visit.
In this article we propose different driving routes around the island that you simply can't miss. To do this, the best thing is to rent a car in Fuerteventura - choose TopCar, the best "rent a car" in the Canary Islands offering the highest safety and peace of mind.
ROUTE THROUGH THE NORTH OF FUERTEVENTURA (45 KM)
Our first route has the charm of the island's desert interior and mythical mountains since Aboriginal times. Leaving the capital and commercial point of reference of Fuerteventura, Puerto del Rosario, this excursion by car takes us to the town of Tetir.
Nearby is the protected area of Vallebrón, which includes two huge ravines and a mountainous system of 690 meters, one of the highest insular heights, which highlights the plains and offers the perfect setting to enjoy a sunset from one of the viewpoints available.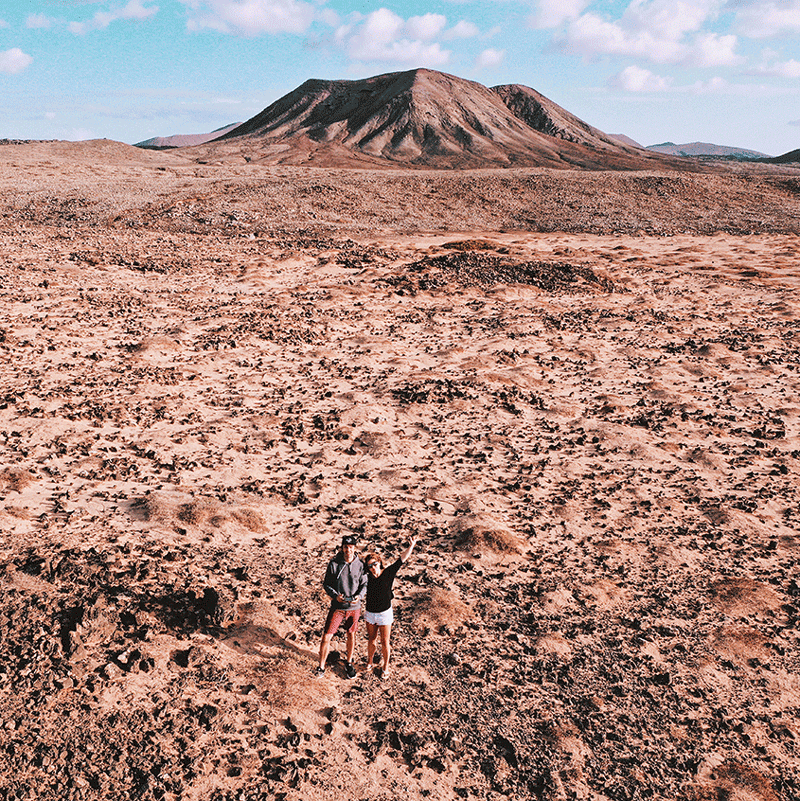 Next stop is Tindaya, the famous sacred mountain to which magical properties were attributed, as evidenced by the more than 300 foot-shaped engravings of great archaeological value that have been found there.
One of the best routes by car through Fuerteventura continues north towards La Oliva, which is the perfect place to stop and have a bite to eat next to a landscape that stands out for its ochre tones.
To the north, the old taste of a fishing village with tourist development is summed up very well in Corralejo. The views of Lanzarote and the islet of Lobos next to the dunes and white beaches make it an obligatory stop.
Depending on the time spent at each stop, you may still have some time (and energy!) to visit the north west of Fuerteventura before heading back home. Back on the road from Corralejo, following the FV101 inland, in the direction of bohemian Lajares, you will reach El Cotillo, a coastal town where a constant breeze and never ending supply of impressive Atlantic waves creates an irresistible combination kite-boarders can't resist.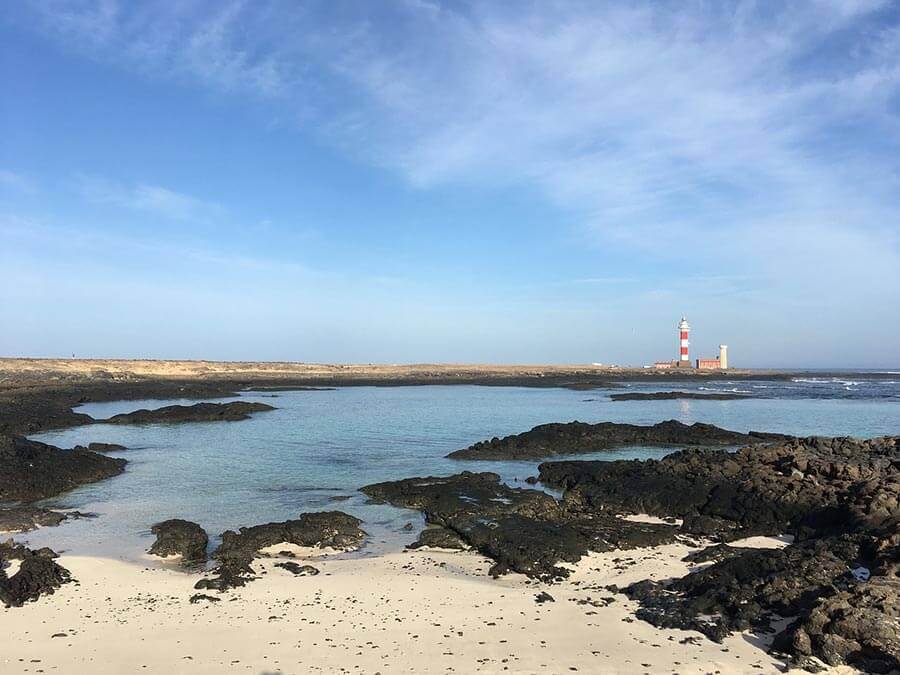 ROUTE SOUTH OF FUERTEVENTURA (55 KM)
The second of our routes is, without a doubt, the beach route par excellence. From Gran Tarajal to the southern end of Fuerteventura, the white sand of countless beaches constantly invites you to stop your car and enjoy the Atlantic Ocean.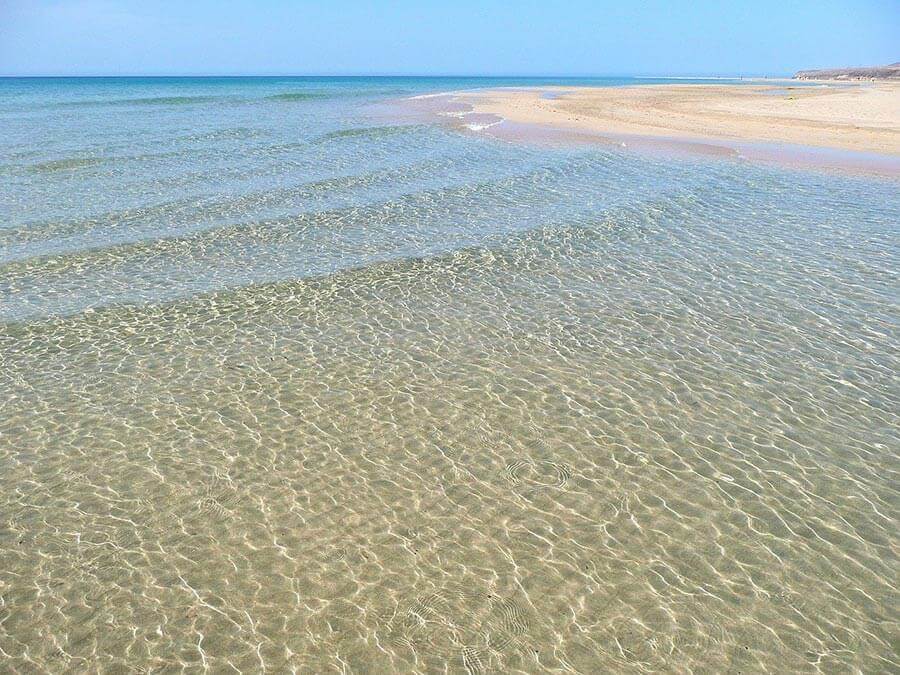 Tarajalejo is the first stop and contrasts totally with the rest for its black sand. This is a small town that was formed as a fishing village located in the foothills of the mountain.
We continue towards Costa Calma, where the services available increase very close to the infinite beaches of Jandia to Esquinzo. There is nothing better than enjoying beaches that seem larger in width than in length and with numerous ponds.
Time goes by here almost unnoticed, so finishing the afternoon at Morro Jable is ideal. This town offers a multitude of restaurants, as well as a marina and another kilometer-long beach.
ROUTE THROUGH THE CENTER OF FUERTEVENTURA (50 KM)
This is the last of our car routes around Fuerteventura. This tour of its interior shows us that this island is more than just sun and beach, as we get to discover its artisanal and colonial side.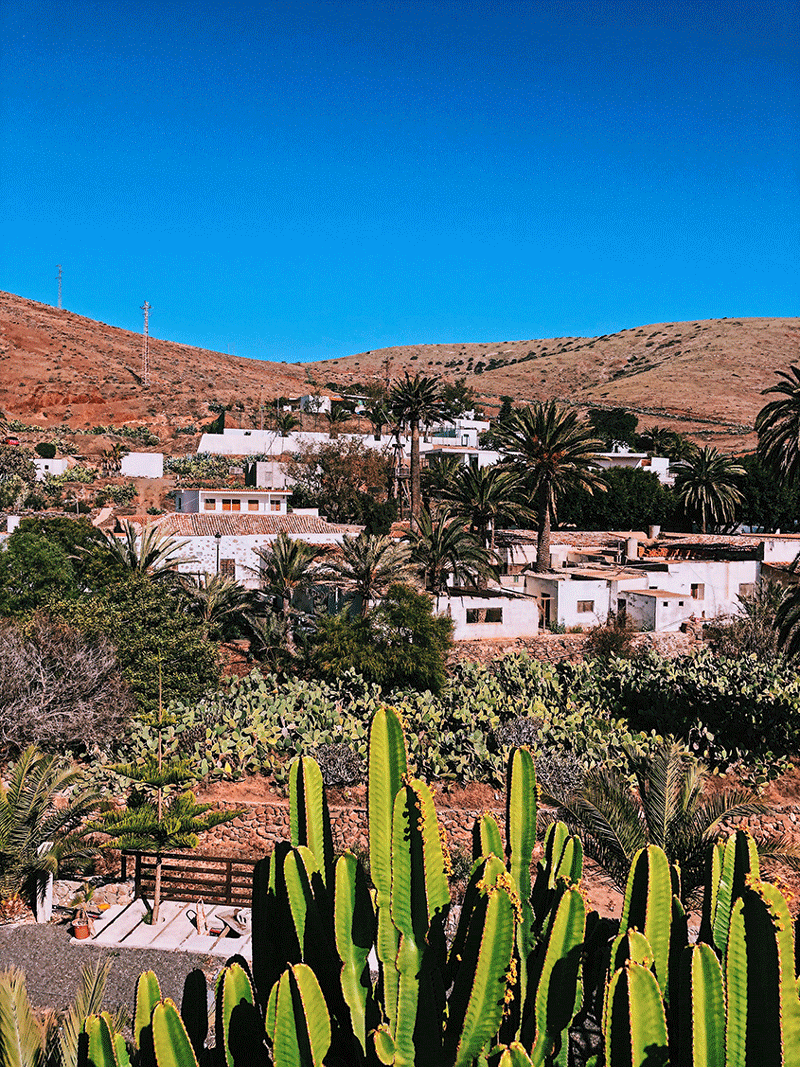 We depart from Gran Tarajal, one of the most popular southern towns, in the direction of Tuineje, a village that developed around the settlement of a Moorish population with a particular architecture.
Pájara is the next stop, the ideal place to enjoy a sample of the indisputable Majorero cheese, goat meat and kid (young goat), both authentic culinary references that, since the conquest, have left European travelers amazed by the way the ancient aborigines cured meat.
We continue to Betancuria, the old capital of the island and heritage reference thanks to its patent colonial style. We finish the route in Antigua, whose craftsmanship and shady spots are also essential.
Fuerteventura is a desert and magnetic destination that invites maximum disconnection from the world among turquoise water beaches, dunes of fine African sand, cliffs, a wild interior and even a magical mountain, all of which define the landscape of this Biosphere Reserve.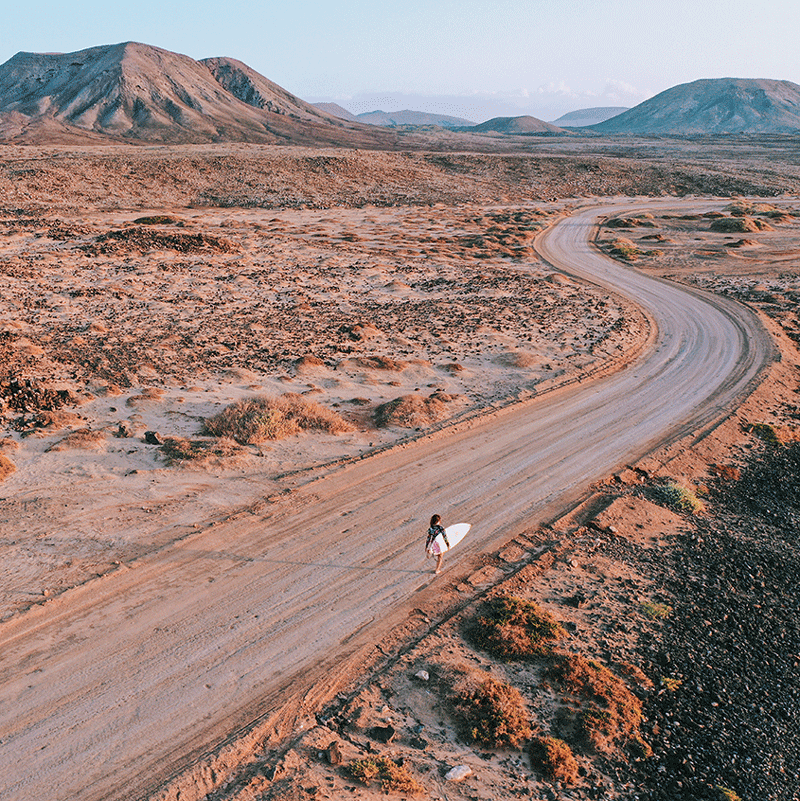 In short, if you are one of those who likes to drive to visit the most important places on vacations, we hope that this article on the best car routes around Fuerteventura will help you make the most of your trip to this beautiful canarian island.