"La Ruta del Pincho" in Vegueta

---
El Vasco de Vegueta
This restaurant specialises in tapas and pinchos. They also offer traditional Basque food and spoon dishes, such as Merluza a la koxkera, a hake dish accompanied by a green sauce and clams. The rations are generous and well priced.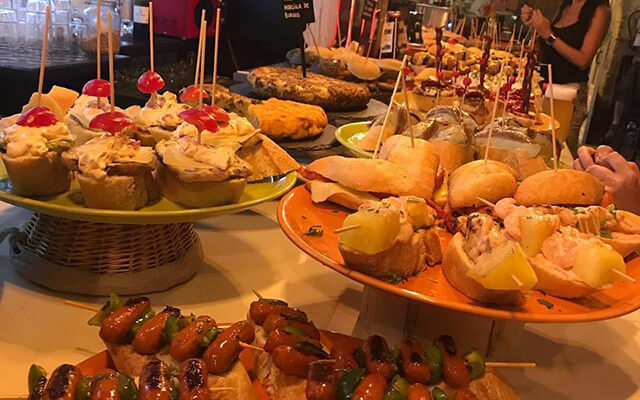 La Barbería Restaurant
This restaurant is also a good option for nights in Vegueta. It's called this way because in its time it was a very busy barbershop in this historical neighborhood (La Barbería = The Barbershop). Nowadays, you can taste both a la carte dinners as well as sophisticated pinchos, making it one of the best places to enjoy tapas and wine in Las Palmas.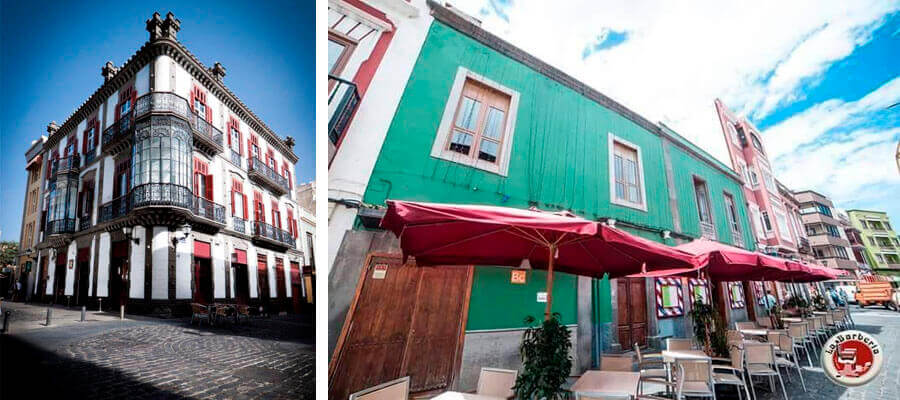 La Bonita de Vegueta Restaurant
On Thursdays, this restaurant produces a large number of varied pinchos with the same care as its dishes, from 7pm onwards.
La Champiñonería
This place has a menu dedicated to its specialty; mushrooms, but it also has other dishes on offer for those who would also like to try other foods of similar quality.
All of these restaurants have become reference points and must-sees in Vegueta. If you are visiting the capital, there's no better way than exploring the city with a TopCar rental car and enjoying this gastronomic route around Vegueta.
¿Where to park?
Worried you won't be able to find parking spaces? Don't worry! Below we show you the location of each restaurant and the nearest parking areas, both in the Vegueta Market and in the Monopol Shopping Centre car park, which is located on the other side of the Guiniguada ravine, just where the popular Triana shopping street ends. This is one of the most central and visited areas of the city of Las Palmas de Gran Canaria, where you can enjoy a stroll.
What are you waiting for to enjoy this tapas route?
Image source:
Facebook - El Vasco de Vegueta