TopCar SME of the year award 2020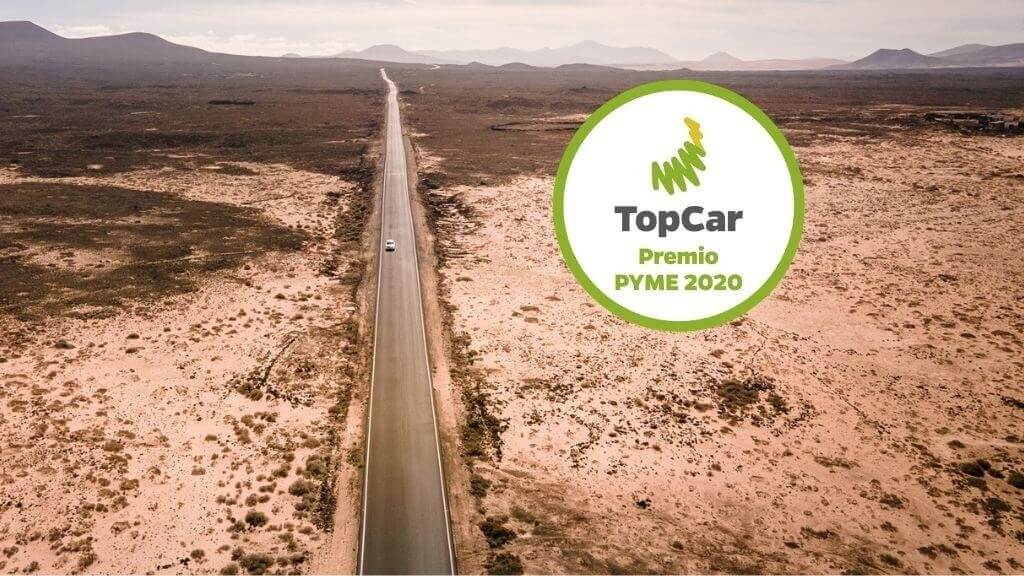 ---
TopCar has earned the SME of the year award in the fourth edition of ceremony by the Chamber of Commerce of Gran Canaria and "Banco Santander" in collaboration with the Spanish Chamber of Commerce and "La Provincia".
Mr. Rafael Cabral, C.E.O and founder of TopCar collected the award at a ceremony held at the main headquarters of the Chamber of Commerce of Gran Canaria, in the presence of the General Director of Trade and Consumer Affairs of the Canary Islands Government, the Regional Director of Commerce, the General Director of the Department of Industry and Commerce of the Cabildo de Gran Canaria, the regional director from "Banco Santander", the President from the Chamber of Commerce of Gran Canaria and the Director from "La Provincia" newspaper.
The C.E.O. of TopCar was grateful and proud to receive this new distinction, which recognizes the hard work of the company he directs. This award is an important acknowledgement of TopCar's history, as a reference in the rent a car sector in the Canaries for over 30 years and its capacity to overcome new challenges and changes in a market that is continuously evolving, while maintaining its growth in every area of the company, with the opening up of new markets and sales channels. The company has firmly bet on new technologies and digitalization in order to maintain service excellence, as its main objective and best value of a brand that is already established in the Canary Islands market.
But, above all, this distinction especially acknowledges TopCar for creating a stable working environment and the active management of talent which is based on the firm belief that permanent employment and the training of employees are the solid basis of the company's growth policy.