Corralejo Natural Park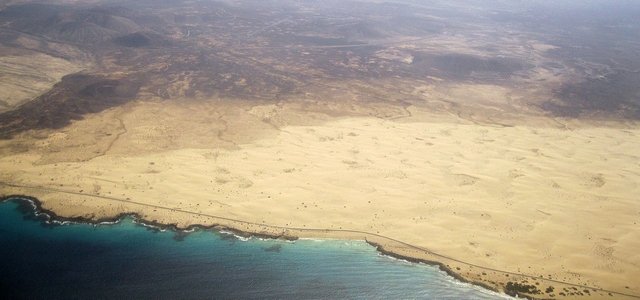 ---
Corralejo Natural Park is located in the north of Fuerteventura, and is made up of a succession of beautiful beaches, crystal-clear waters and miles of blonde sand that form one of the most paradisiacal spots in the Atlantic.
How to get to Corralejo Natural Park from Fuerteventura Airport?
To get to this beautiful location from the airport, just take the FV-2, take the first exit to the FV-3 and then take the FV-1 from which we can access any of the points of the Park.
The duration of the journey is only half an hour, being a very interesting option to enjoy a day of sun and beach.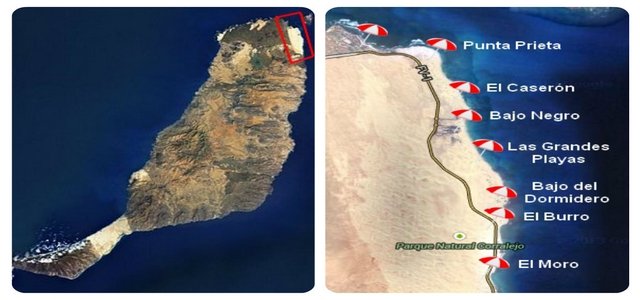 Playa Punta Prieta, also called flag beach, has more than half a kilometer long and 35 meters wide. It has fine golden sand and is windy with moderate waves. Windsurfing, surfing, and kitesurfing are practiced.
Which beaches are located in the Natural Park of Corralejo?
Grandes Playas are a consecutive series of beautiful beaches, usually there are many tourists on these beaches because there are hotels nearby. This area has a length of 3 kilometers, from Playa del Caserón to Playa del Bajo Dormidero.
The beach la playa de El Burro, la playa de El Moro and la playa de El Dormidero are beaches with long extensions of sand, no hotels around and nudism is allowed.
In the FV-1 highway there are areas for parking and access to these beaches. Only you can park in designated areas for this purpose and is not allowed to park in areas of dunes.