Do you know Pico de la Zarza?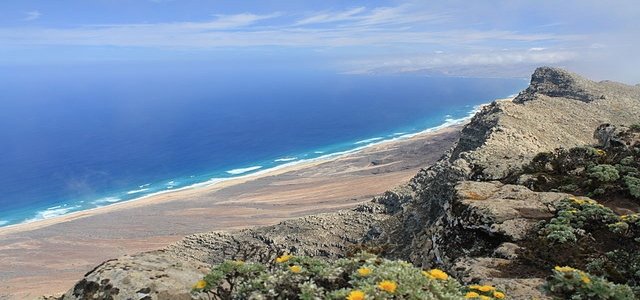 ---
One of the routes is in the Natural Park of Jandía, it goes from Morrojable to Pico de la Zarza in Fuerteventura, also called Pico de Jandía, this peak (pico) has an altitude of 807 meters, is the highest mountain on the island and has endemic plants.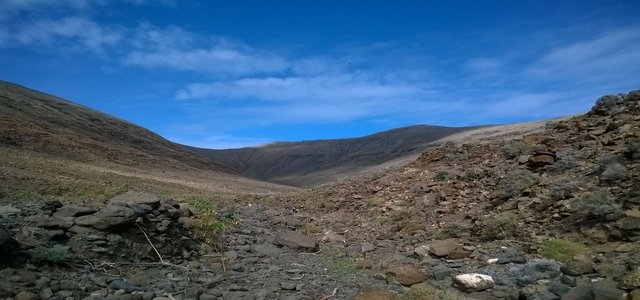 How to get to Pico de la Zarza?
To get to the start, you could drive one of our cars towards the Hotel Bacerlo Jandía Playa and there you will find a roundabout next to the hotel, then you must take the first exit to Vinamar. In this area you have to leave the car parked, always on paved area. Then you can start the climb on foot, it is a steep climb but the trail is marked.
Once you are up on the mountain you should be cautious because there is a very high cliff. From the highest point you will have breathtaking views of the beach of Cofete and beach of Barlovento. Only in one direction it can take 3 hours. Please do not forget to take fluids and sunscreen.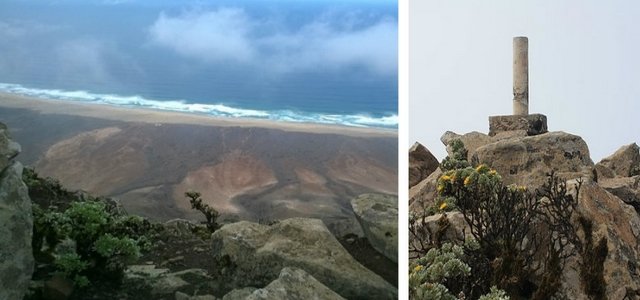 Source of text and images: www.wildcanarias.com, www.magrama.gob.es, wikimedia Pico de la Zarza, wikimedia Playa de Barlovento