Things to see in Fuerteventura in 3 days
---
Sporadic trips to this island are on the rise as this paradise bathed in sunshine and relaxing negative ions from the sea breeze has much to offer. That's why we are going to show you the best things to see in Fuerteventura in 3 days.
Fuerteventura is a heaven on Earth with white sand beaches, crystal clear waters, and a sunny climate during most of the year. These features make it an impressive destination to enjoy a spontaneous trip with hardly any organization.
These kinds of trips are excellent for traveling with friends or as a couple on long weekends or days off and will allow you to rest and forget about the daily routine of enjoying an island that seems to be made for it.
The eternal summer is synonymous with Fuerteventura, as the island has more than 300 sunny days a year with temperatures that swing around 24 degrees in a pure spectacle for the beach, excursions, or outdoor activities lovers. Enjoy total relaxation with a refreshing drink in the sun thanks to all the incredible services that this island has to offer.
Organize a 3 day trip to Fuerteventura
You only need 3 things to enjoy a getaway to Fuerteventura's paradisiacal places that will make you forget everything on an island that overflows with peace and calm in each of its beautiful corners. Write down these 3 tips to make the most of Fuerteventura:
-Find an ideal place to stay: Fuerteventura has an incredible hotel offer to enjoy the climate and all the comforts needed to spend 3 days of pure relaxation.
-Rent a car to get to the hidden corners of the island: to enjoy all the things to see in Fuerteventura in 3 days, hiring a car is a must. Undoubtedly, is the best way to find and discover beaches and corners that are real paradises with easy access.
-A complete travel itinerary: this will give you the chance to feel Fuerteventura to the fullest in 3 days, as the island is suitable for all kinds of people, from those who seek to relax to those who are sports lovers. Indeed, Fuerteventura is one of the cradles of windsurfing with international championships held annually.
Places to go in Fuerteventura
The following corners are undoubtedly among the most beautiful places in the world, with beaches that are pure fantasy. If it's the first time you come to Fuerteventura, you'll fall completely in love with them.
Having a perfectly equipped rental car is the best way to discover the island, as public transport in Fuerteventura is very scarce and depending on it would slow down an "express" 3-day trip on the island.
Prepare all your luggage because when you get to the island you'll get the feeling that your trip is a really short period of time. No matter which month of the year you come to the island, Fuerteventura will be waiting for you full of sunshine and good weather.
El Cotillo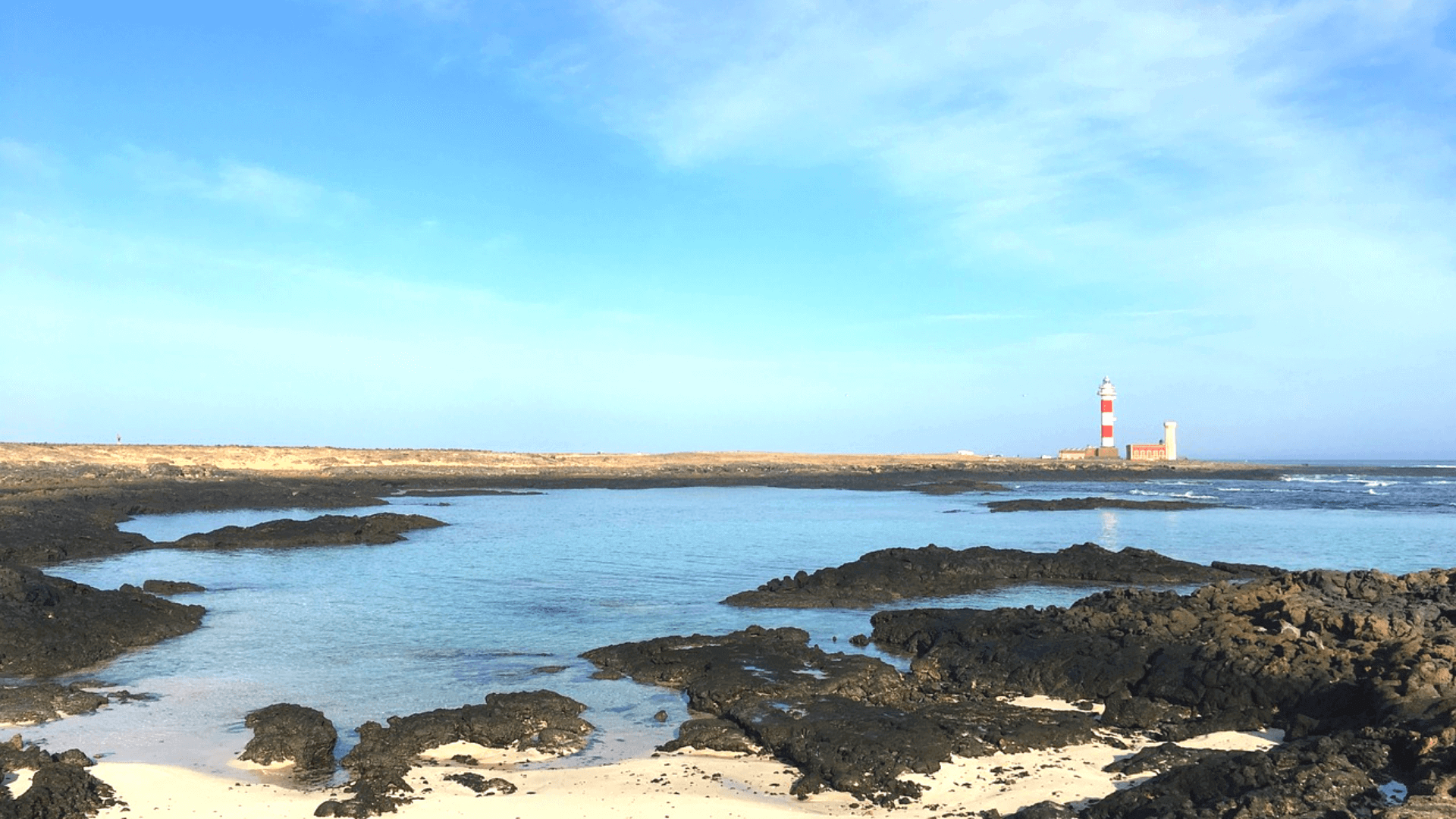 El Cotillo is a small fishing village located on the northwestern coast of the island where you will discover the true meaning of the peaceful life of Fuerteventura. A place that still keeps alive the essence of a people with deep-rooted traditions and that continues to live from fishing. Its charm lies precisely in its ability to make you connect with that past so characteristic of these Atlantic islands.
In addition to beautiful beaches, you can enjoy more family tourism in El Cotillo, with traditional accommodations that live in harmony with the locals' small houses. Many of them still leave the doors open, as has always been done. A subtle gesture that brings us closer to their customs and shows their hospitality and friendly way of being.
Furthermore, in El Cotillo, you won't only feel the essence of the archipelago, but also you will taste the best dishes of the Canarian gastronomy in one of its traditional restaurants that will serve you fresh fish accompanied by the traditional wrinkled potatoes with its tasty green and red "mojos".
Jandía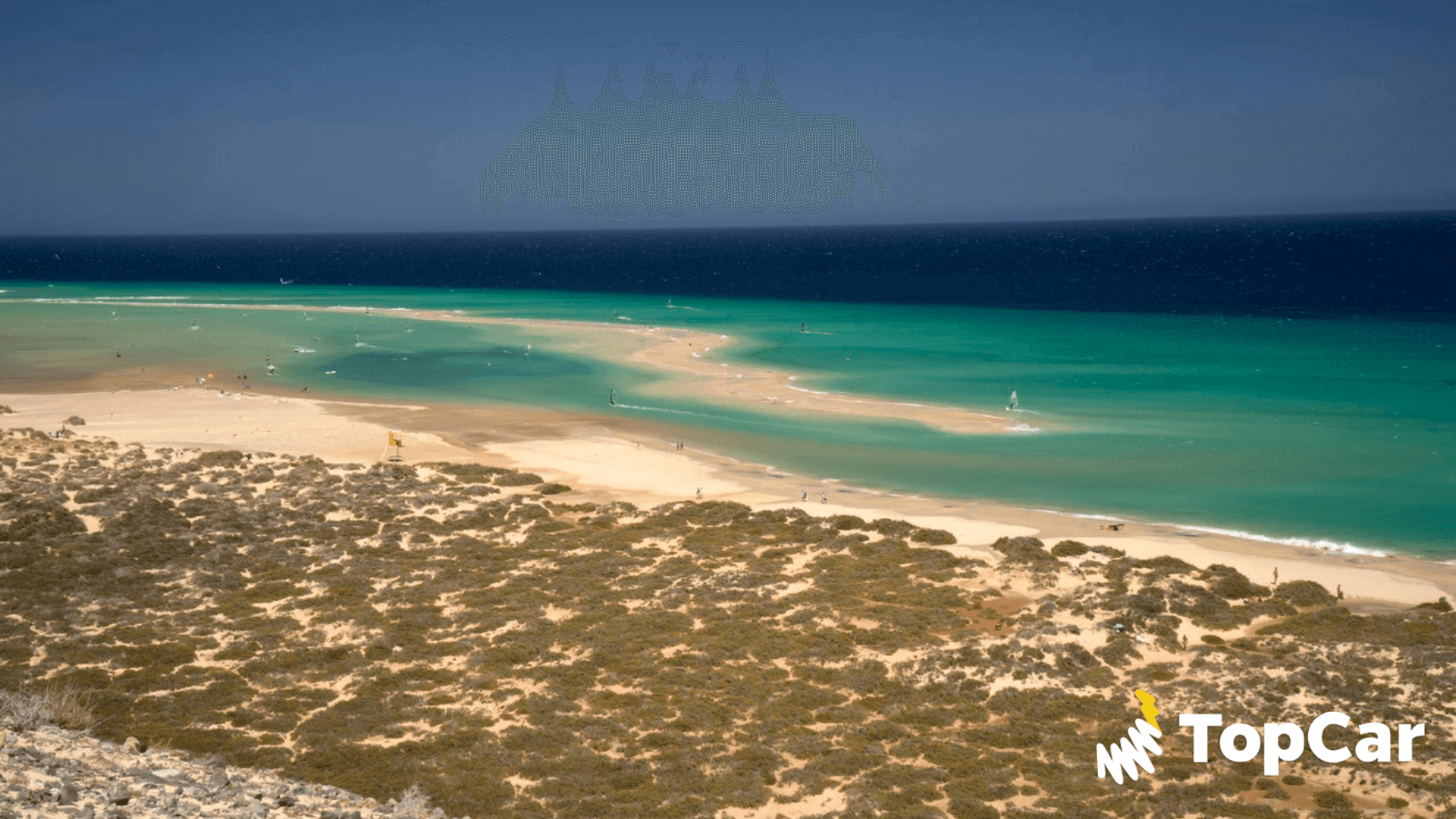 Imagine endless kilometers of white sand and be ready to sunbathe in clear, warm turquoise waters. You'll feel completely refreshed in a municipality that is equal to pure coast, tourism, and a million sensations.
Jandía is a great recommendation with an impressive hotel and apartment offer so that you can enjoy a holiday that adapts to any plan you want.
Enjoy the best offer on the southern part of the island where most of Fuerteventura's tourist attractions are located and where you will be able to discover its fishing tradition through the exquisite local gastronomy.
Corralejo Dunes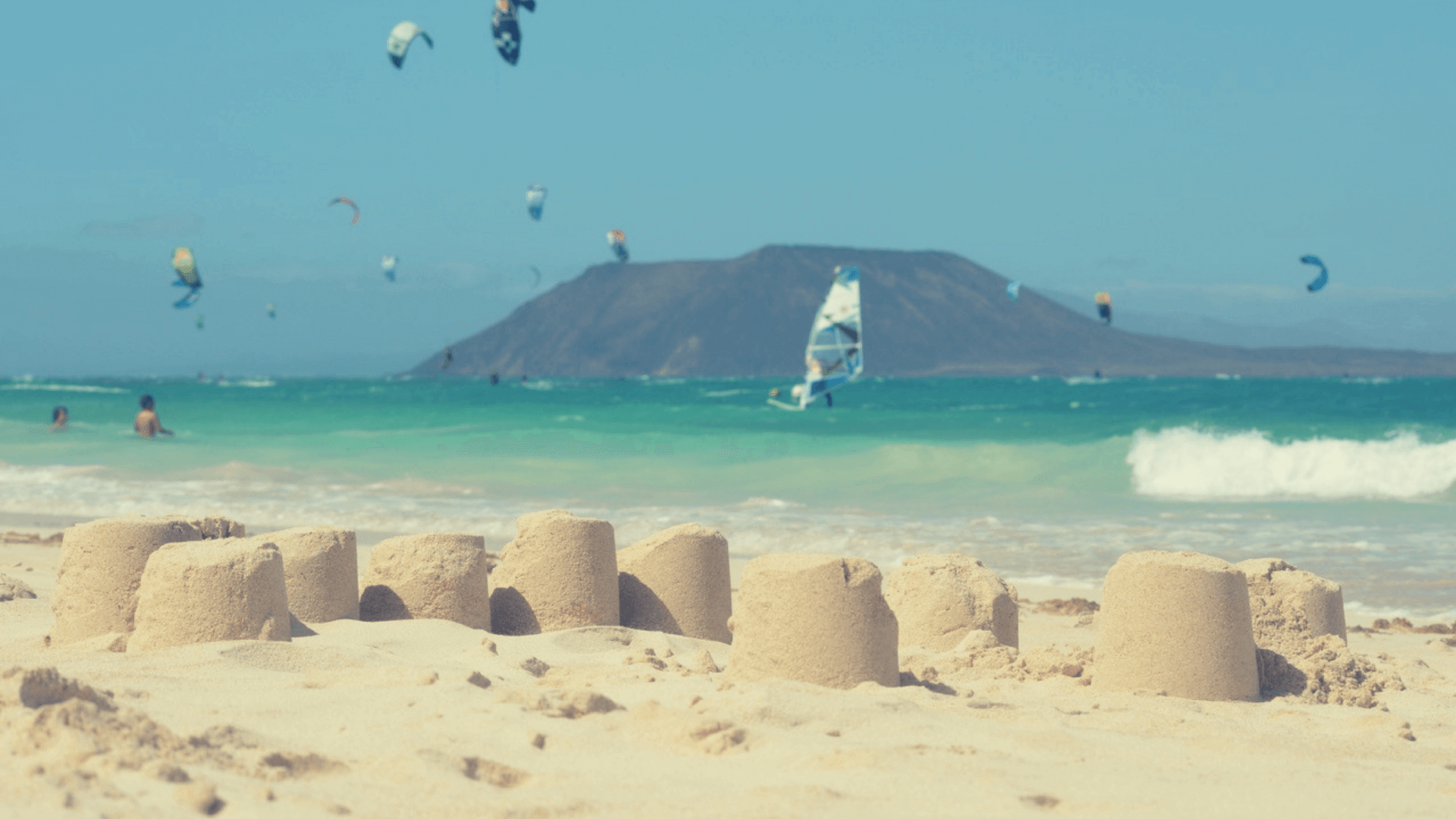 It's hard to see at first glance how this desert landscape can hold some of the most idyllic beaches in Fuerteventura. Its dunes meet the Atlantic and you get fine, white sand beaches and turquoise waters.
This protected natural area almost 9 kilometers long with almost endless stretches of sand and little sheltered bays is located on the northeastern part of Fuerteventura, where you can get with a good rental car.
As you you've already realized, getting to know the best things to see in Fuerteventura in 3 days is not complicated. The hardest part is not falling in love with this paradise with a pristine coastline, emerald green waters, and endless kilometers of white sand beaches.